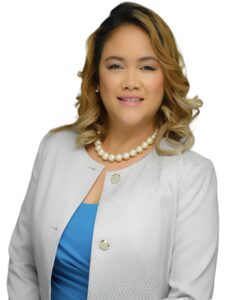 Meet Jessica
Jessica is a Certified Canadian Immigration Consultant who advises clients on most Canadian immigration issues.  She immigrated to Canada in 2014 through family sponsorship. Grateful for this amazing opportunity, she wants to be an instrument in fulfilling other people's dreams of moving to Canada as well.  When she moved to Canada, she is fortunate enough to work as a Financial Advisor in the Bank, working with newcomers and helping them to settle easier and build a stronger future in Canada.
Jessica has worked for big corporations such as Banco De Oro, Generali Group, HSBC,  Thomson Reuters and Scotiabank, serving internal and external clients. She also worked with big corporate clients such as Bank of America, Bank of Tokyo, Mizuho, JP Morgan, BNP Paris, HSBC, Citibank, Deutsche and Royal Bank of Scotland in Malaysia, Philippines, Indonesia, Thailand, Vietnam, Singapore, India, New Zealand and Australia – mostly for treasury teams of these global banks.  Her decade of strong background in sales, relationship and account management in the financial industry in Canada and ASEAN region has provided her with a strong understanding of different culture and personalities, problem solving, leadership, communication skills and customer service.
In her free time, Jessica loves to design accessories for women, plant terrariums, and she enjoys balloon decorating too!
Education:
Immigration: Laws, Policies and Procedures – University of British Columbia, Vancouver Canada
Real Estate Trading Services – Sauder Scool of Business, University of British Columbia, Vancouver Canada
Masters Degree in Business Administration (MBA) – University of Santo Tomas, Manila, Philippines
Bachelor of Science in Commerce, Major in Business Administration – University of Santo Tomas, Manila, Philippines
As part of Surrey Local Immigration Partnership, the Immigrant Advisory Roundtable serves as the voice that provides input for Surrey immigrants and refugees included in its research and planning processes. It expanded its governance structure to include the direct participation of newcomers. As member, I participate in the review research and community consultation findings and provide in-sights to further shape the Strategic Plans.
Licenses & Certifications:
Regulated Canadian Immigration Consultant, License R518867
Member in good standing of the College of Immigration and Citizenship Consultants (CICC)
Member of Canadian Association of Professional Immigration Consultants (CAPIC)
Real Estate Representative, BC Financial Services Authority, ID # 189800
Insurance Consultant, World Financial Group
Registered Retirement Consultant, The Canadian Institute of Financial Planning, ID # 167903